Nick is currently in Uruapan which is  South of Ensenada.  He has experienced  equipment problems including a broken shift cable and stuck disk brake.   His bicycle is stuck in a single gear which makes the hill climbs difficult.  In addition he removed the brake pads from the inoperable wheel  in order to continue the journey.  He will be hitching a ride north to Ensenada to repair his brake and shifting cable. He is in good spirits despite the bike issues.
Update from Nick:
It is below freezing  at night,  we warm up next to campfires.  Food has been limited, we are eating a lot of packages of beans and other staples like oatmeal and cheese/crackers.  I look forward to a hot cup of coffee next to the campfire every morning.
People have been very nice and the food in restaurants has been delicious whenever we hit towns.
(note: updated with pictures)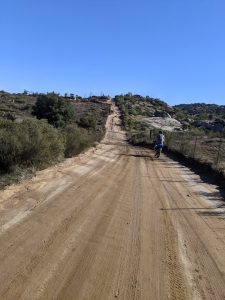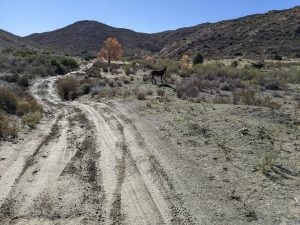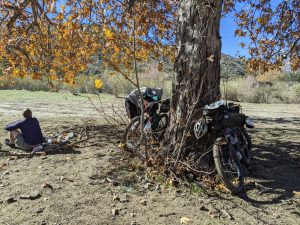 Lunch Spot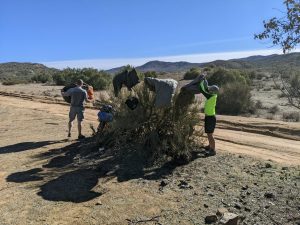 Drying sleeping bags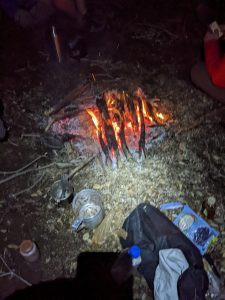 Its been cold , below freezing every night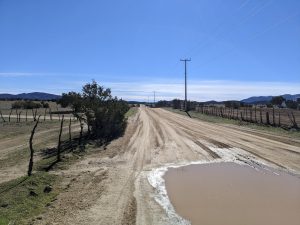 Ride out of Ojos Negros lots of pasture land and cattle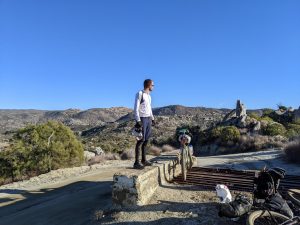 Nick is happy to be at the top of a grueling  climb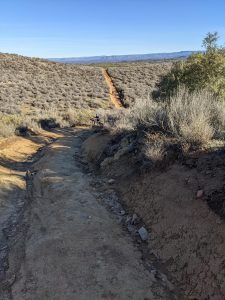 Steep rocky terrain calls for frequent hike-a-bike.  Dad is pushing his bike up the hill in this picture.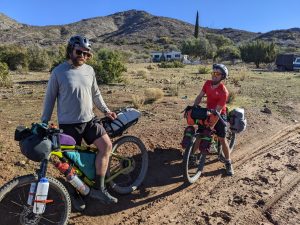 An abandoned building in the distance on the ride into Uruapan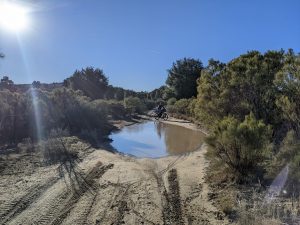 First couple days had to dodge a lot of mud puddles, many of which were frozen in the morning.